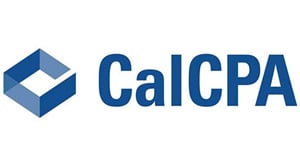 Four years ago, in conjunction with the California Society of CPAs (CalCPA), Premier Financial Search launched an annual, comprehensive survey to evaluate compensation at all firm levels within the state.
CalCPA operates as the largest body of professional accountants in the state of California. As such, the CalCPA foundation data for salary numbers is highly-respected and provides valuable insight.
The data is in and the CalCPA 2021 Salary Survey is scheduled to be published this month. More than 35 firms located throughout California participate. These range in size from $2mm in revenue to $75mm. The data derived is critically relevant to ambitious firms and can offer up meaningful insight for talent attraction and the future of your firm – no matter your geographic location.
A review of this year's findings is scheduled to be presented to CalCPA on Wednesday, June 23 at 12:00 p.m. PST.  Complimentary registration is open and every accounting firm leader is encouraged to attend.
Register for CalCPA Salary Survey Presentation
Register here for the June 23, 2021 Salary Survey presentation.
CalCPA Webinar on CPA Salaries
You will want to join this complimentary webinar if you are concerned or curious about:
Current industry trends.
Average CPA salary increases given in 2020 and average expected increases in 2021.
Current CPA salaries at various positions and levels of experience.
What you can expect to pay for 'free-agency' talent.
How overtime hours/rates and charge hours/billing rates were impacted.
If a remote workforce changes salaries and/or benefits.
How to manage post-pandemic, evaluation-related compensation.
Learn what successful firms are doing about 'work from home' and their remote workforce.
Accounting Salaries and Hiring: Refine Your Firm's Strategy
The information outlined in the salary survey should have an immediate impact on your firm's current talent strategy. Accounting jobs and your firm's future is changing. With the pandemic facilitating remote placements and enabling access to new talent pools, the information detailed in the survey can help to inform firm leaders' talent and hiring strategies. Whatever your accounting firm does now to prepare for future accountant hiring and negotiations in an increasingly competitive talent market will yield dividends.
Don't miss out on the data that can drive your strategy. Register today!
View the 2020 Compensation Survey Results Dashboard
Premier Financial Search has been a vital asset to accounting firms across the U.S. developing strategies to mitigate attrition and remain employers-of-choice in a highly competitive talent market. Our experience has successfully allowed us to place elite candidates in 51 of the top 300 firms with exceptional retention rate
https://www.pfssearch.com/wp-content/uploads/2021/06/CalCPA.jpg
164
300
pfssearch
https://www.pfssearch.com/wp-content/uploads/2022/02/PFS_Logo_Test.png
pfssearch
2021-06-09 03:01:21
2021-06-14 20:43:20
CalCPA 2021 Salary Survey - Published June 23